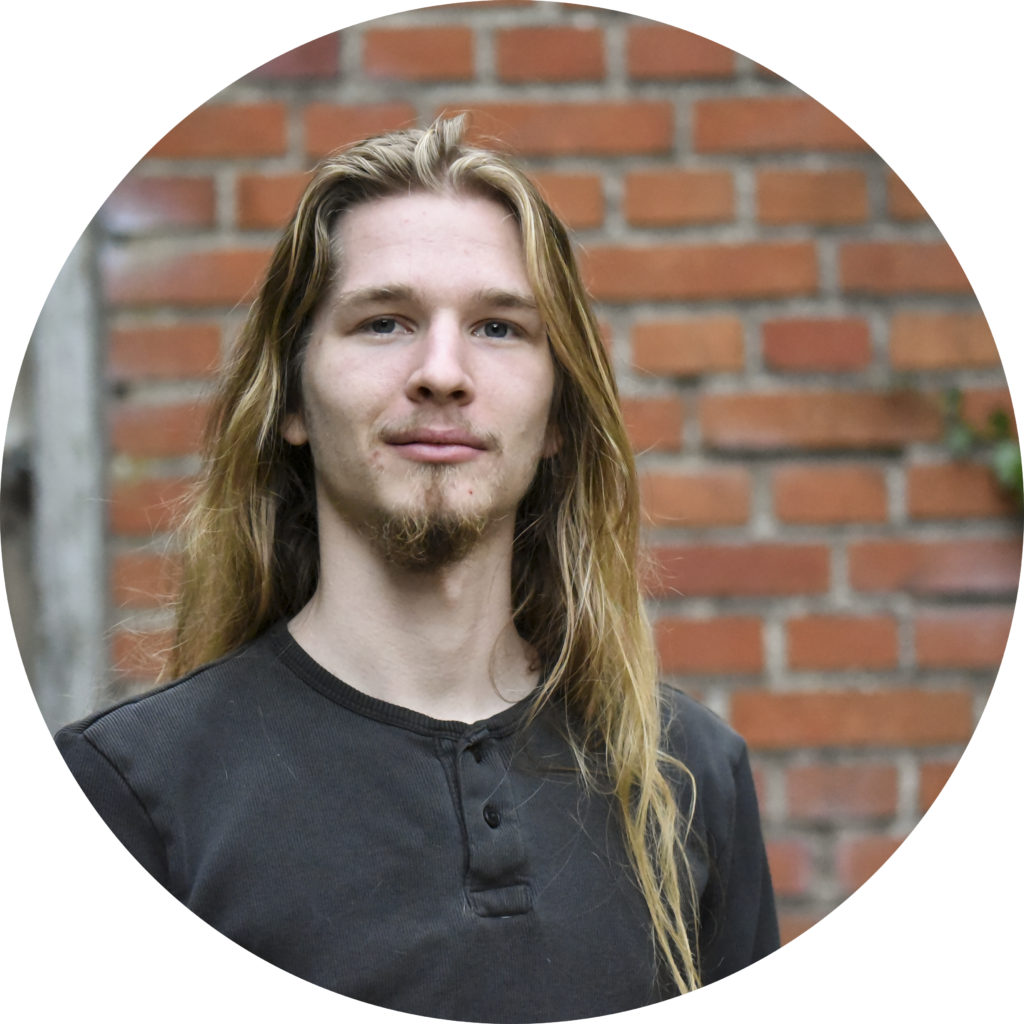 Martillo Workshop is a one-man business out of Hobro, Denmark. All products available on this site are made by hand. Since 2010 I have been working with leather and in 2018 I fired up the blacksmith's forge for the first time.
In the early days I made equipment for LARP (Live Action Roleplay) and it didn't take long before the first requests for custom gear starting coming in. I began my livestreaming career in 2013 as "ThatDanishGuy" on Twitch and JustinTV. Today I'm known as Martillo Workshop on Twitch and also broadcast to Reddit.
Overwhelming support from my audience had me working on a 6 month long waiting list for custom work, mostly incorporating elements from popular culture such as video games and movies into the pieces.
For a while Martillo Workshop was an Etsy store exclusively producing items made-to-order allowing customers to pick and choose every detail.

I ended up taking a 3 year hiatus from leather work in order to learn the trade of blacksmithing. In 2017 I bought my first anvil and set out to build my forge and blacksmith shop.
In 2018 the forge was fired up for the first time, and I've spent well over a thousand hours at the anvil since then. I've built up the skill and experience needed to deliver quality products, but there is still a lifetime of learning ahead.
Martillo Workshop is not only a store, but also an educational and entertainment business. I have opened up the doors of the smithy to an online audience, and most recently local classes where I take in students and teach them how to forge hot steel. I now offer both group classes of up to 6 students at a time and individually tailored classes for aspiring smiths.
I take every opportunity to showcase my craft and learning processes both through YouTube videos and weekly Twitch.tv streams. These are opportunities to get an unfiltered look behind the scenes of the crafts and running my business.
You can head over to the YouTube channel right now or catch the live stream every Monday and Thursday over at Twitch!
If photos are more your thing you can find Martillo Workshop on Instagram!